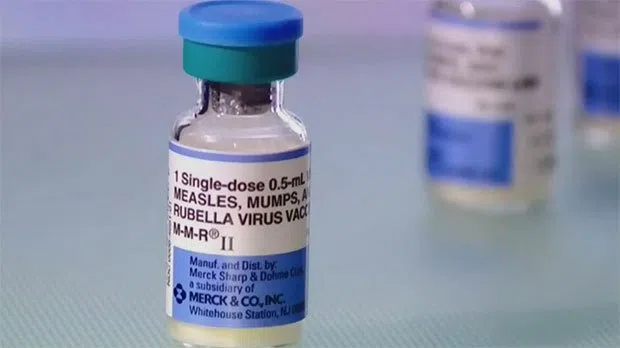 Uh oh.
Officials say the mumps rate in Ontario—is rising—and its not just the anti-vaxxers who are being blamed.
Health experts say even those who've gotten their shots—are starting to get the mumps—-as there were more than 260 cases in Ontario last year.
24-percent of them had not been immunized–but the rest had been.
A new study at Harvard has found the new outbreaks—are probably because the vaccine—-doesnt cover you for life.
It was first introduced in the mid-60's—but it seemed to wear off by the mid-90's ….
Thats when doctors started recommending two doses of  the shot for MMR .
Some people born before 1992 who only got one dose—are now being infected.
So-doctors are recommending if you were born between 1970 and 1992 and only got one dose—you should think about getting a booster.