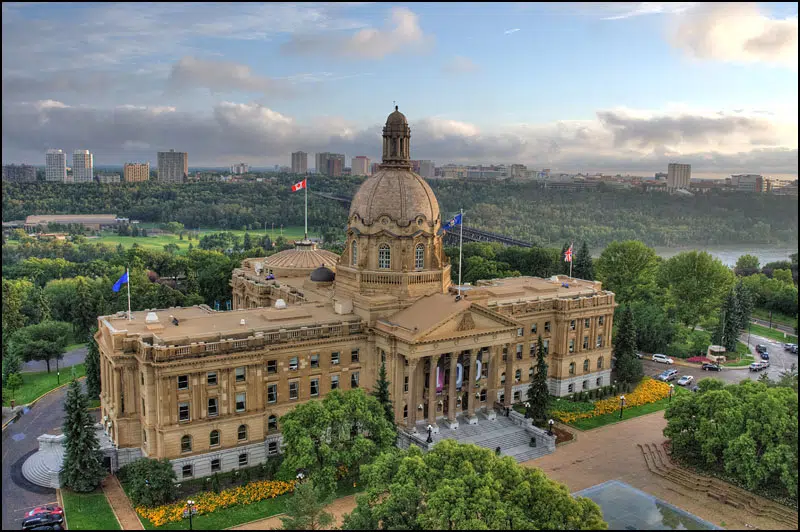 Very few goodies in today's provincial budget.
Some are describing it as a rather dry read.  The province's debt is expected to reach 54 billion dollars this year….but still, the Notley government says it plans to balance the books by 2023, when our total debt is expected to reach a whopping 96 billion dollars.  Alot of hope is being placed on higher oil prices, and also the construction of pipelines to tide water, including the Trans Mountain pipeline which is right now getting bogged down by the BC government.  As for promises, the government is going to spend almost 400 million dollars on 20 new schools around the province.  The location of those schools will be announced later.
More highlights….
-2018 expects a $8.8-billion deficit, down slightly from $9.1 billion in the province's last fiscal update. But the NDP vows to balance the budget by 2023-2024.
-Also, debt 5 years from now projected to be…..96 billion dollars.
-The 2018 Alberta budget includes more spending, a slightly lower deficit from last year and a plan to balance the books in five years.
Achieving that goal will still depend on oil prices and revenue from two pipeline projects not yet completed.