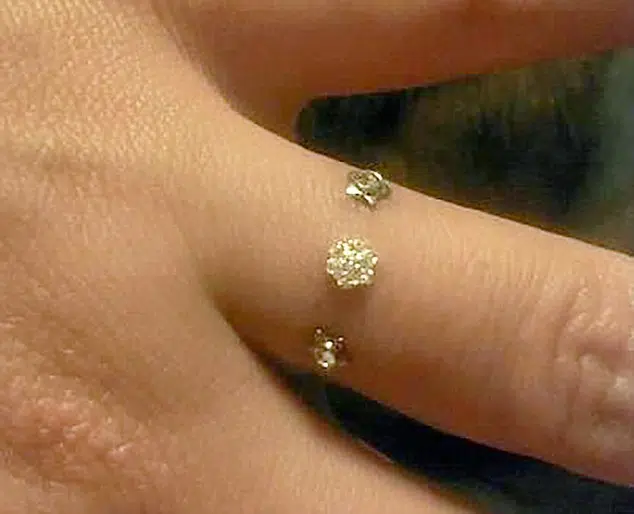 This has problem written all over it.
It seems some newly married couples are forgoing rings—and having their fingers PIERCED with diamonds instead.
Doctors –and people in the piercing industry—-say "dermal engagement piercings"  really arent a great idea—because they can pose a lot more issues than piercings in other parts of the body.
As a start—you use your hands for everything—-so the risk of infection—is extremely high..
Piercing through nerves and arteries in your fingers—could kill off feeling and movement…
And if you snag your diamond on something—–that could spell very bad news for your hand.