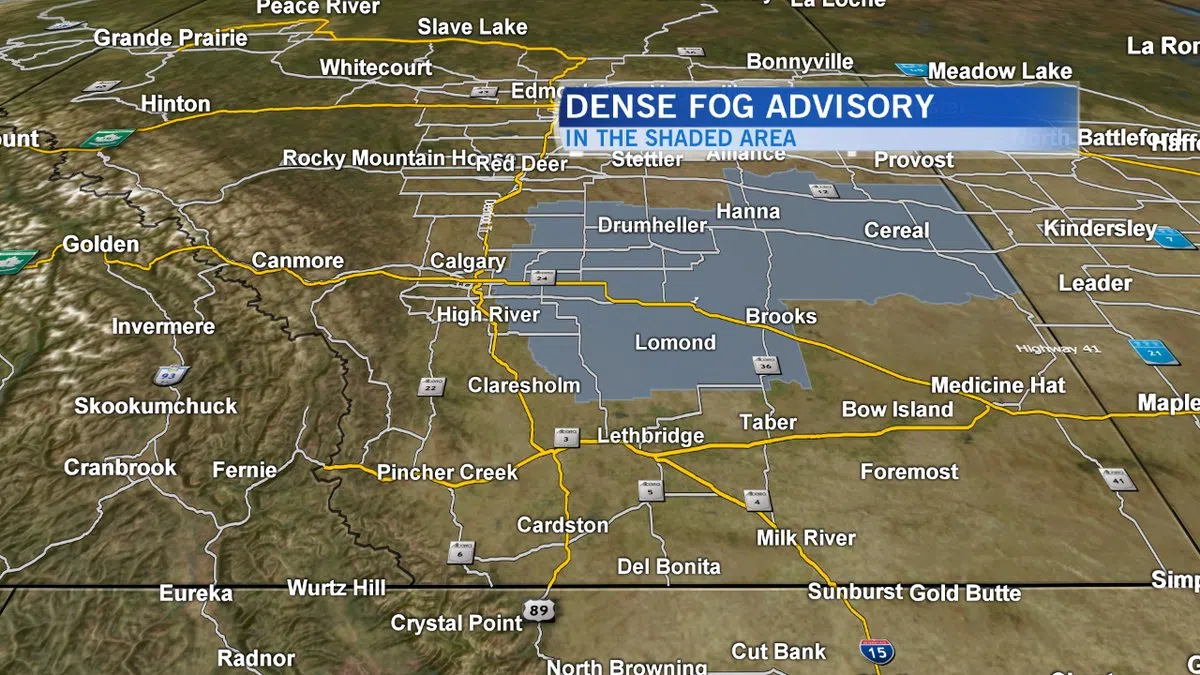 Some collisions around Drumheller today because of some seriously heavy fog.
Down to no visibility at times—-so its making travel rough.
Everyone asked to be careful–and to make sure your headlights are on—if you DO have to be on the road.
In the meantime—-if you're heading towards Jasper today—keep in mind—the region got a fair amount of snow during that storm yesterday….
As always at this time of year—-make sure you've got a winter survival kit packed in your vehicle—-because you never know  (photo credit–CTV Edmonton)