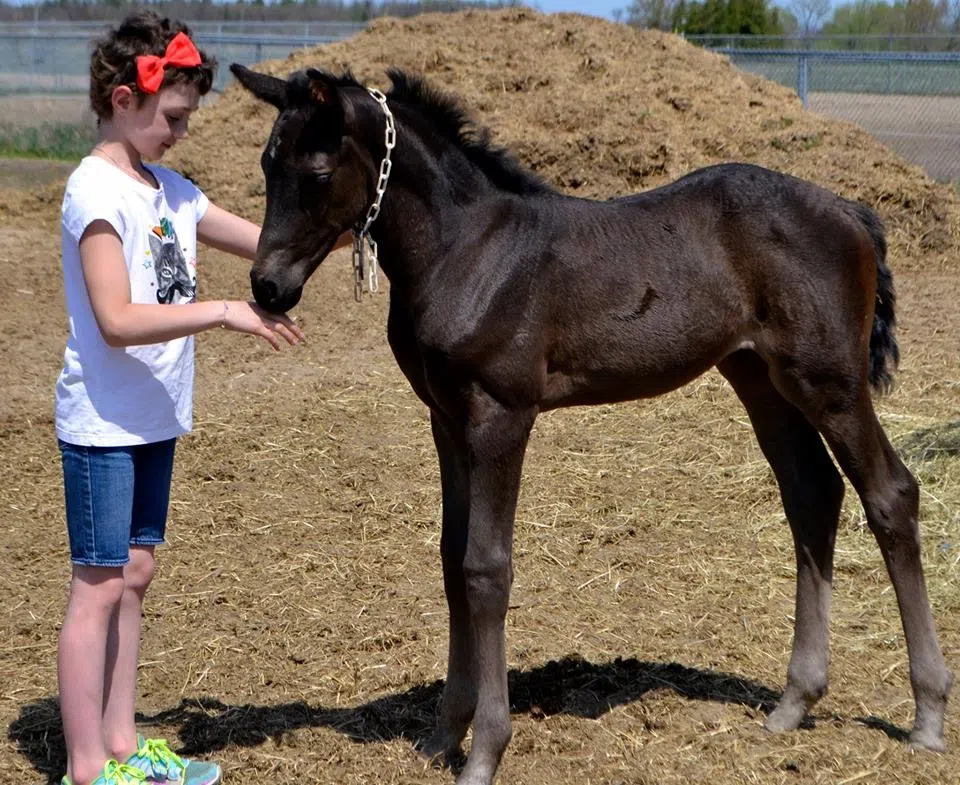 Its that time of year again—when the RCMP are asking kids across the country—to name their new foals…
They'll be born this spring at the RCMP farm in Ontario–and will eventually be members of the RCMP musical ride.
Names have to begin with the letter "P".
The winners will be chosen by RCMP members–and announced in May.
There are prizes…
HERE ARE THE RULES:
an individual entry must include a child's first name only, city, province or territory and a parent or guardian's email address;
school class entries must include the teacher's name, school, city, province or territory and teacher's email address;
entrants must be 14 years old or younger;
only one entry per child will be eligible;
online entries must be received no later than April 30, 2018;
mail-in entries must be postmarked no later than April 26 2018.
Winning names will be chosen by instructors of the RCMP Musical Ride Branch and announced in May, along with the names of the winners, on the RCMP website. Winners will also receive an RCMP prize pack.
Submit your entry at: www.rcmp-grc.gc.ca/en/annual-name-the-foal-contest or by mail to:
Royal Canadian Mounted Police
Musical Ride Branch
c/o RCMP Name the Foal Contest
PO Box 8900
Ottawa, ON K1G 3J2