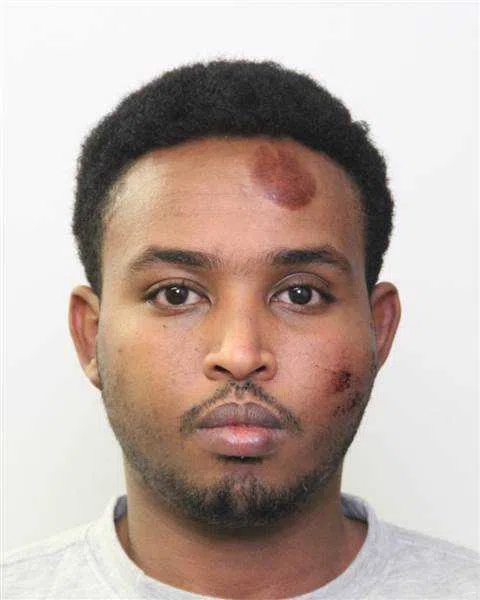 UPDATE:
The man accused in a couple of incidents in one night last fall—WILL be facing charges in the matter.
This dates back to last September—when an Edmonton police officer was run down and stabbed—and then later that same evening—four people were run down by a U-Haul truck on Jasper Avenue.
Abdulahi Sharif was already looking at five counts of attempted murder…
Now he's also being charged with aggravated assault–in connection with the attack on the police officer.
Sharif has undergone a couple of mental health assessments.
Experts say he doesnt meet the criteria—to be deemed "not criminally responsible".
He's due in court—in May.
**********************************************************************************************************
The man accused in two incidents in one night in Edmonton last fall—may have some kind of plea in court today.
Abdulahai Sharif is accused of running down a police officer with a vehicle before jumping out and stabbing him several times….
He's also accused of running down a number of pedestrians with a U-Haul truck  later that same night….
Back in January—he was deemed "fit to stand trial"—-but doctors needed more time to figure out if he could be held criminally responsible.