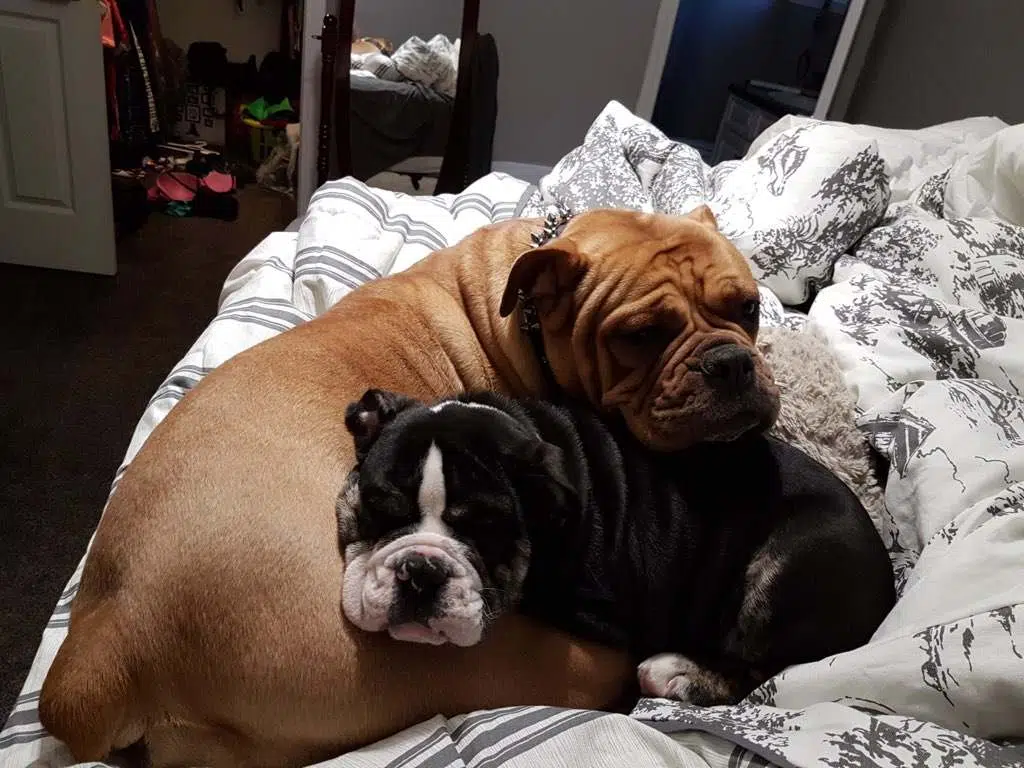 Edmonton police are hoping the public can help them track down a truck that was apparently stolen with two dogs in the cab.
This happened Monday afternoon—-as the truck disappeared from outside a business on 34th Avenue and 101st Street.
The owner had left the dogs in the cab for about 20 minutes while she was in the business..
When she came back out—there was glass on the ground—but that was it.
The animals are a couple of Old English Bulldogs—-a 3-year old brown female named Jersey—and a 6-month old black and white male named Rocky.
The truck is described as a grey 2014 Ford F150, Alberta plate RPA249.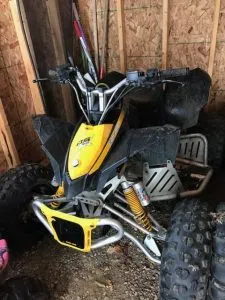 There was an  ATV in the box.  Its a black and yellow 2016 Can-Am DS 90 with Alberta plate GDA50.
There is a report the truck was in a "hit and run" in Leduc Monday—-and was last seen heading towards Calmar.
Anyone who has information about this crime is asked to contact the EPS at 780-423-4567 or #377 from a mobile phone. Anonymous information can also be submitted to Crime Stoppers at 1-800-222-8477 or online at www.tipsubmit.com/start.htm.