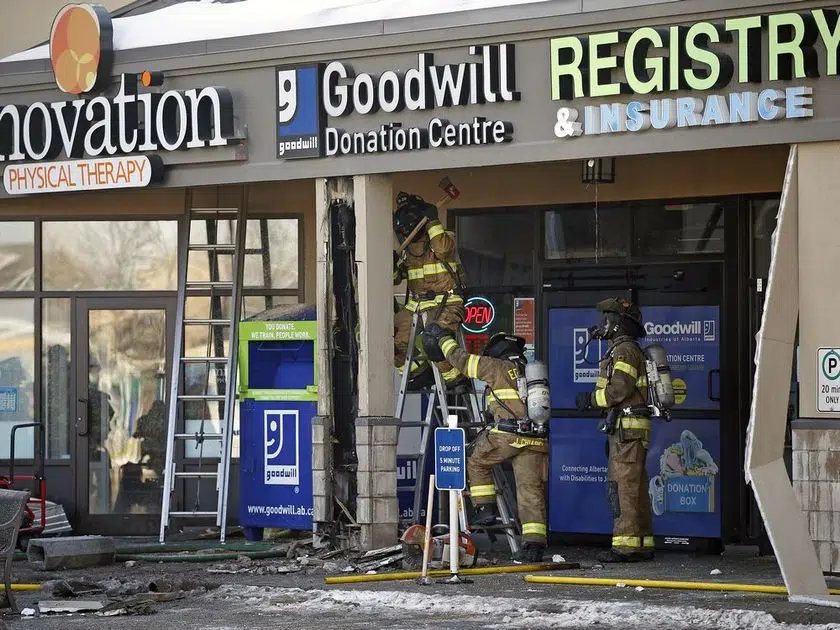 Some people will be thanking daylight savings time today instead of cursing it.
People who own businesses in a strip mall in Riverbend for example.
Edmonton fire crews were called to a blaze in front of the Goodwill store around 930 yesterday morning.
Had we not just gone through the time change—-they say it would have been 830—-and not likely anyone would have been around to see that blaze—-so it could have spread.
No word on what caused the fire.  (photo credit–Edmonton Journal/Postmedia)