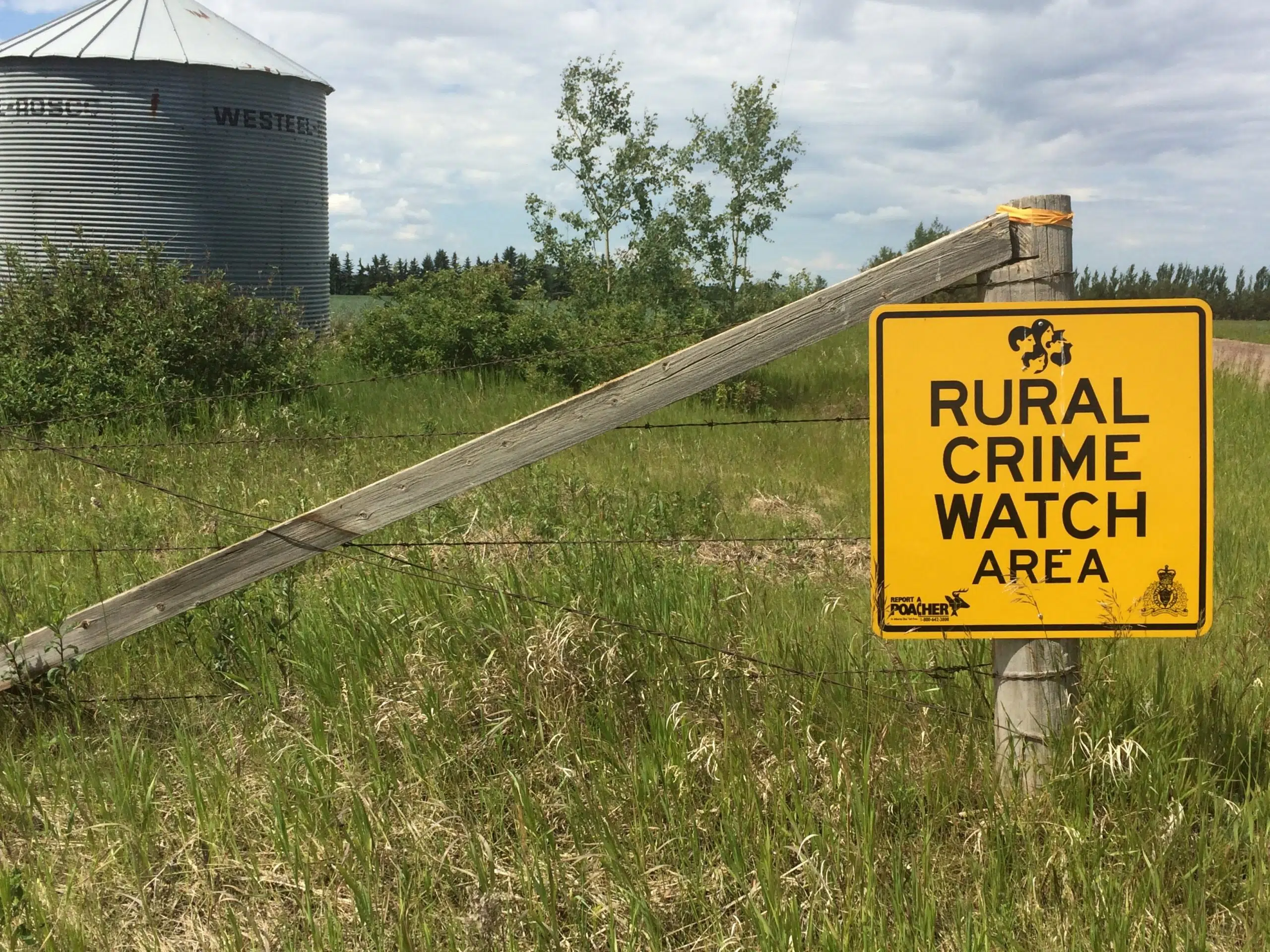 UPDATE:
The provincial government has decided to put 10-million dollars into the battle against rural crime in Alberta.
Eight million will be used to hire 39 new RCMP officers–and 40 civilian members.
The civilians will be covering off the paperwork—so the officers can stay in the field—-and the rest of the money—will be used to hire 10 Crown prosecutors—who will be focus on rural crime—and rural crime only.
RCMP Deputy Commissioner Todd Shean says he cant stress enough—the importance of reporting criminal activity:
"It is absolutely essential to the safety of our citizens.  Risking personal safety by confronting criminals is unnecessary and dangerous.  It is our job to serve and protect Albertans.  But we cant do that unless citizens make the call.  The funding we have received from the government is a first step in reducing crime in our province.  And I know the RCMP in Alberta–can look forward to their continued support and collaboration–as we move our strategies forward."
The rural crime rate has jumped by 41 percent in the past few years.
***********************************************************************************************************************************************************************
Word coming down later this morning about some new funding to fight rural crime.
The rate has jumped by 41-percent over the past few years—-and Albertans—are getting fed up.
During yesterday's throne speech—the Lieutenant-Governor said there will be "NEW MEASURES"  to make sure people to who refuse to obey the law—are held to account.
Among the plans—investing in new bait and tracking technology,  technology related to farm equipment–and making sure police arent tied up with paperwork—so they can spend more time on the street.
In the meantime—there's going to be a rally outside the Okotoks courthouse this morning—where a rancher is making his first appearance–after a trespasser was wounded on his property last month.
33-year old Eddie Maurice is facing firearms charges—after he told RCMP he found people going through his vehicles on his acreage last month.    Shots were fired–and an injured suspect was later found.
Maurice has a lot of support—as people have helped raise close to 11-thousand dollars to help him pay his lawyers.