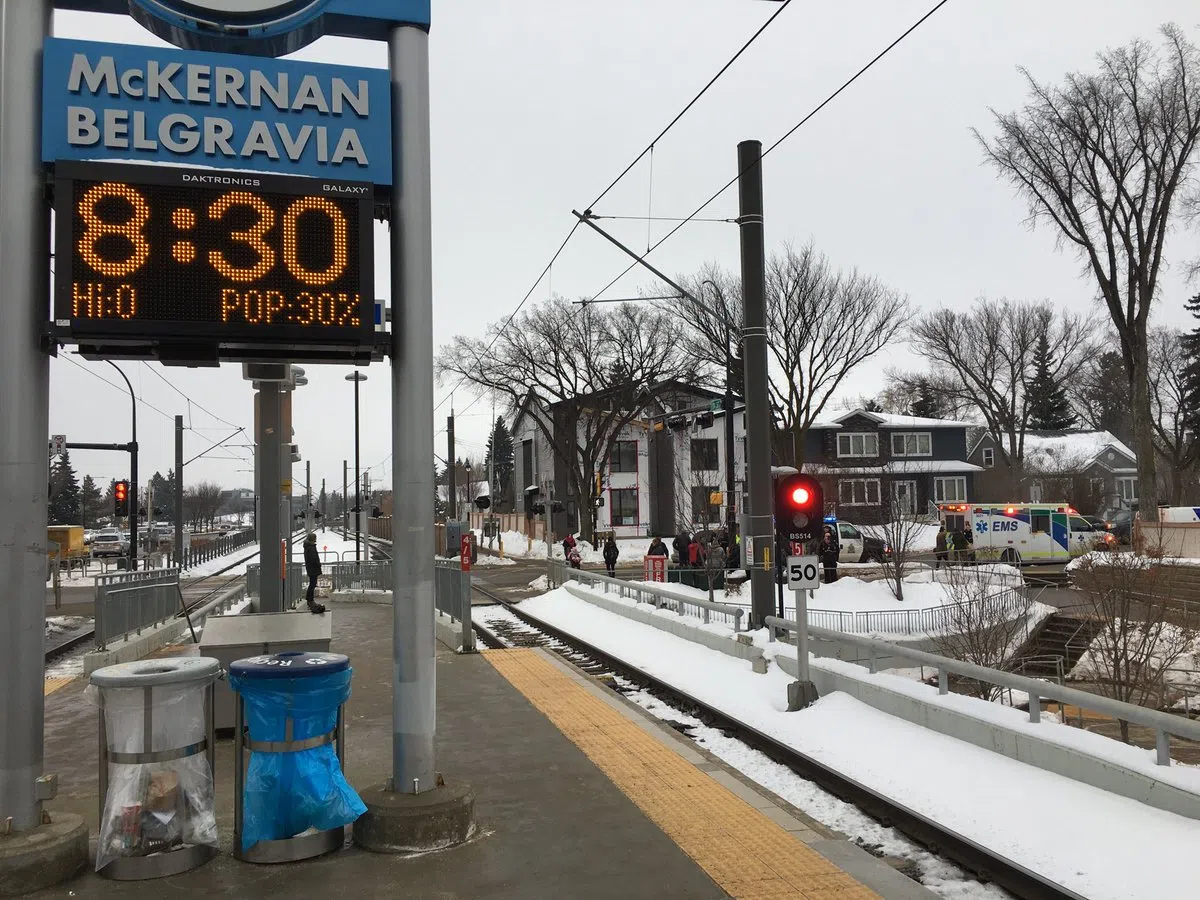 Some unwanted excitement at the McKernan-Belgravia LRT station this morning.
Edmonton police got a call about a weapon—-so the train was stopped–and passengers evacuated as police walked inside with their guns drawn.
This happened around 830.
A man and woman were taken intto custody—-but police say they didnt find any weapons.
And the trains are running again.  (photo credit–Postmedia)