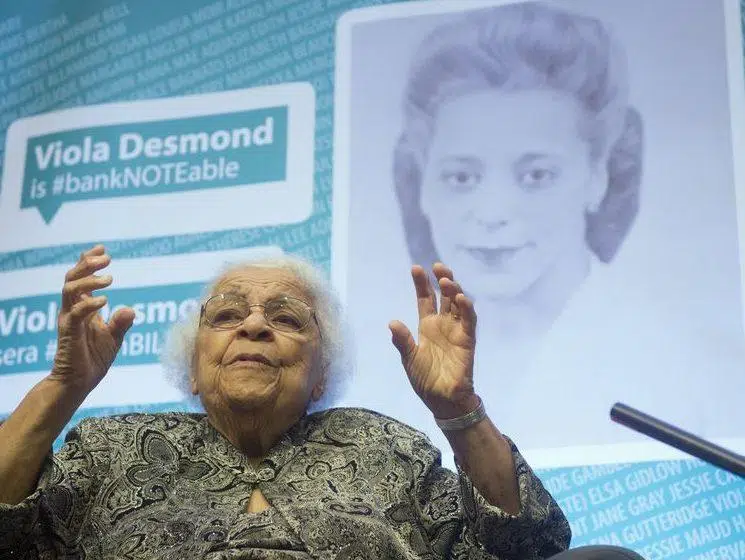 Viola Desmond got a big honour on this International Womens' Day…
A 10-dollar bill has been designed featuring her picture—-for her role in trailblazing against outdated ideas about race and gender.
Desmond did a lot of things—but became best known for refusing to give up her seat in a "white's only" section of a movie theatre in Nova Scotia back in 1946.
Officials say the deck had been "doubly-stacked" against her—because of her gender and skin colour—but she paved the way for a broader understanding of human rights across Canada.
The bill wont be be in circulation–until the end of this year.