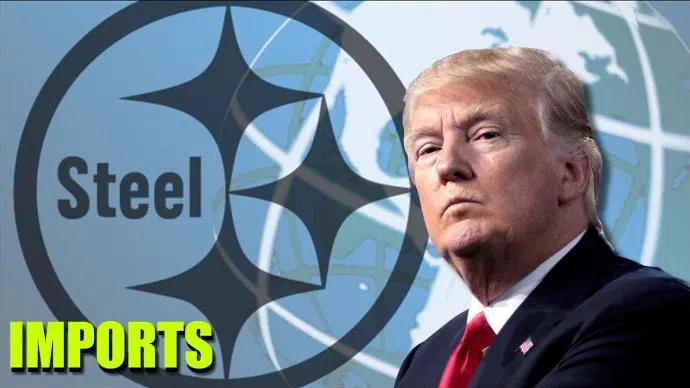 No steel tariffs for Canada….at least for the time being….
US president trump announced new tariffs on imports of steel to the US….25 percent…and a 10 percent tariff on imports of aluminum.  Trump says it's time to get American plants operating again.  He said because of the special relationship with Canada and Mexico and the ongoing NAFTA talks, Trump said both countries will be exempt from these tariffs.
 Again this all hinges on how well the NAFTA talks go from this point on.  The question now is how big the issue of supply management will factor into all of this, at the NAFTA negotiations.