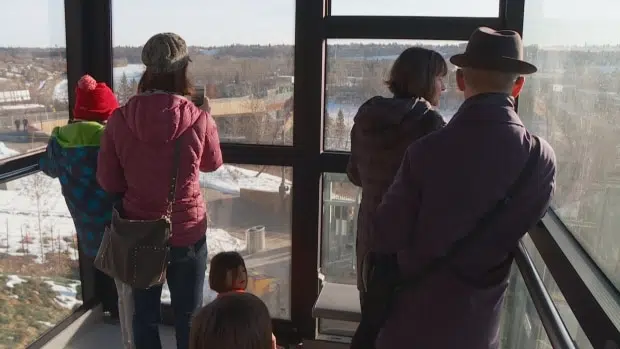 Seems this winter hasnt been "fun" for Edmonton's funicular.
Its the vertical elevator that heads from 100th Street to the river valley below….
Apparently blowing snow can cause it to malfunction—because it gets stuck in the door tracks….
And when it gets really cold—-well thats been messing with the doors as well.
City officials are calling these problems "teething pain.