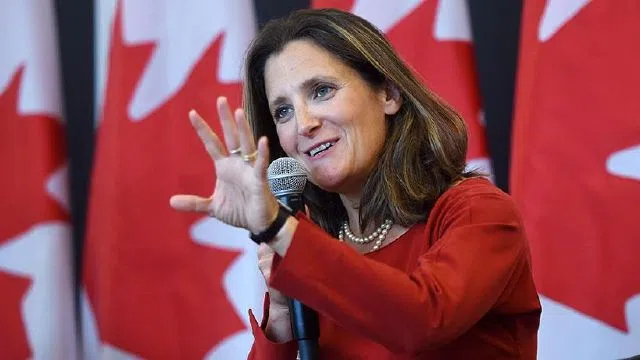 Both Canada and Europe say they'll retaliate—if the U-S goes ahead with tariffs on steel and aluminum.
That was the promise from President Donald Trump yesterday—–as he claimed that American industry is hurting.
He's talking about a 25-percent tariff on steel–and 10 on aluminum coming into the U-S.
Even Trump's own people think this is crazy—since it'll boost prices for American consumers…
It also doesnt make sense—since Canada buys MORE steel from the U-S than we export to them.
Canadian Trade Minister Chrystia Freeland was the one who said Canada will retaliate.