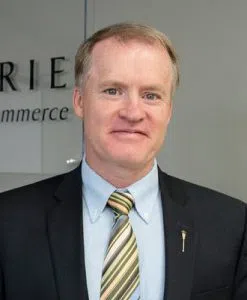 The provncial NDP is demanding an apology from UCP MLA Grant Hunter—-after he apparently compared the deaths from the 2004 tsunami—to the NDP's election win.
Hunter had been quoted by the Taber Times after he had returned from a trip to southeast Asia….
He apparently said "two and a half years ago—there was another type of disaster in Alberta—as an NDP anti-Alberta socialist government was elected here."
The NDP says this isnt the first time Hunter has made this kind of remark.
He was forced to apologize in 2016—after downplaying the Holodomor genocide.