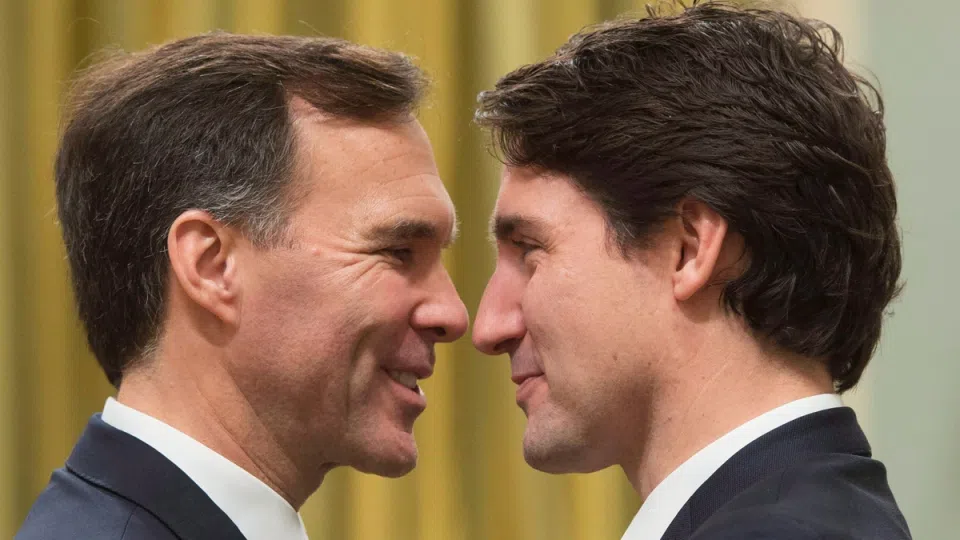 The federal government outlined its latest budget that includes more than 21 billion dollars of new spending, and no plan to attack the 18 billion dollar deficit or balance the books for at least another 5 years.  Finance minister Bill Morneau focussed primarily on women, conservation and science during the speech in the commons this afternoon.  The government said it was going to set up a committee to study the idea of a national pharmacare program, but critics were point out there's no timeline as to when such a plan might be implemented.  Morneau says the government is putting measures in place to close the gender wage gap.  All federally regulated industries will have to submit details of the diversity of senior management teams and boards on a yearly basis.  Analysts say this budget wasn't really a budget at all, but more of a Liberal blueprint heading to the next federal election in 2019.
Some additional highlights of today's budget speech….
-1.4 billion dollars over 6 years to support Indigenous children in foster care.
-2.6 billion dollars over five years for a wide array of measures to encourage and foster scientific innovation and gender equality in the field.
-173 million dollars this year to support claim procession and to improve border security to better manage the increased number of people seeking asylum in Canada.