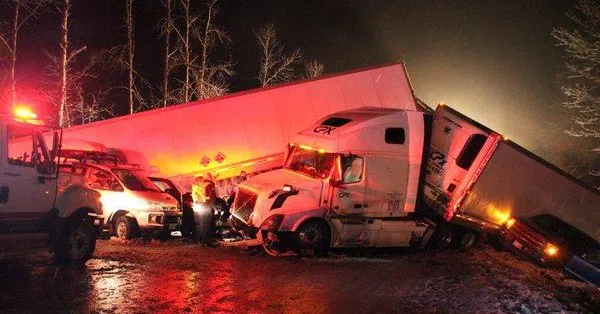 Just a horrible mess on the Coquihalla Highway near Hope, BC—following a crash between two buses, two semis and two smaller vehicles last night.
29 people wound up in the hospital—some of them critical.
139 people had to be taken to a warming center in Hope.
RCMP are now blaming bad weather and icy roads for the crash.
A passenger on one of the buses says the vehicle just slid into one of the semis—-and the vehicles that came after–simply couldnt avoid the crash.