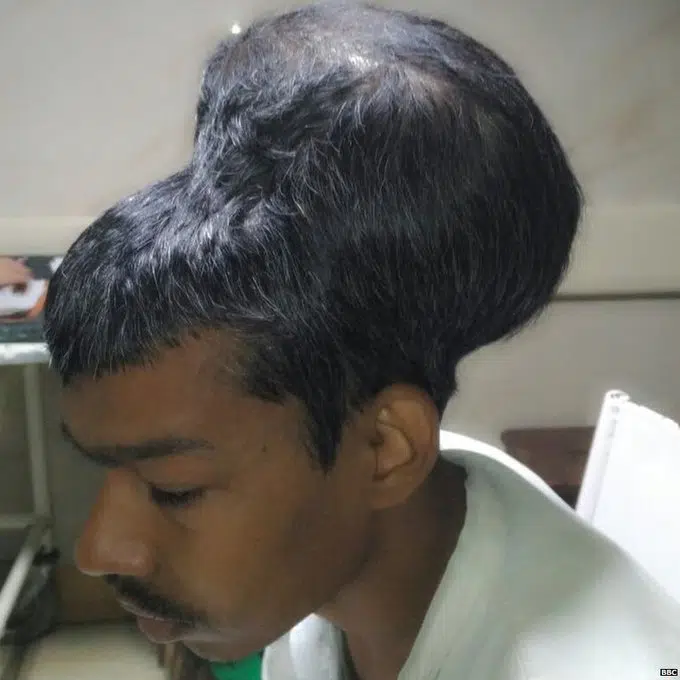 Surgeons in India–spent part of this week—removing a massive brain tumour from a shopkeeper.
It took 7 hours to get rid of it safely—-and the 31-year old man needed 11 units of blood during the tricky operation.
Doctors say that tumour weighed almost 4-pounds.
They said it was so big—it looked like he actually had two heads.