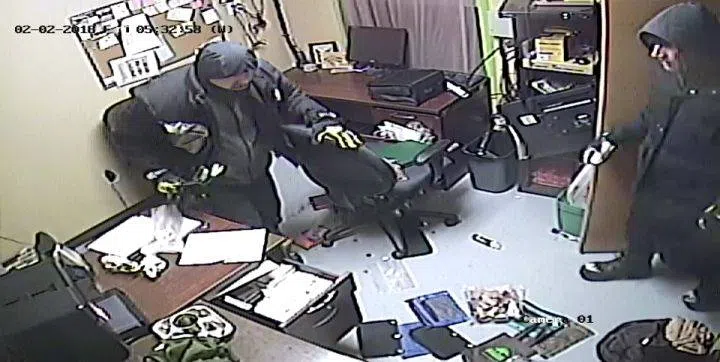 Not sure what they're going to do with them—-but thieves recently took off with dinosaur items from the Jurassic Forest  near Gibbons.
The break-in happened early the morning of February 2nd.
They got into the gift shop—-taking off with electronics, dinosaur skull replicas and dino-figurines.
RCMP have released security camera footage of the dino-crooks.