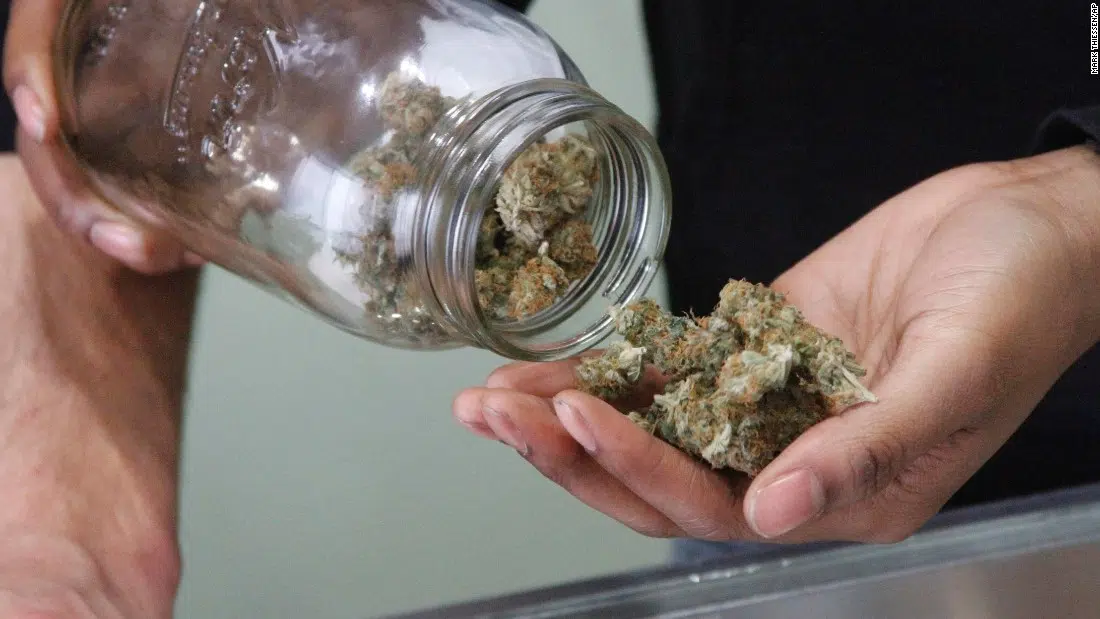 Alberta has come out with the rules private pot retailers will have to follow—once weed becomes legal in the country.
We found out this morning—-it probably wont happen til August or September—because it has a number of federal hoops to jump through first.
But here in the province—anyone who wants to apply to sell pot—will have to undergo a mandatory background check.
Their employees will have to be checked as well—and get the right training.
One person, group or organization—cant hold more than 15-percent of the licences…
The stores have to be at least 100-meters from schools and provincial healthcare centres.
Store hours will be the same as liquor stores—between 10am and 2am—-and ALL stores have to have security measures in place.
Justice Minister Kathleen Ganley says there are reasons for the rules:
"These regulations will help support four policy priorities–keeping cannabis out of the hands of children, protecting public health, promoting safety on roads, in workplaces and public spaces—and limiting the illegal market."
250 retail stores are going to be allowed across the province. The province is going to handle online sales.