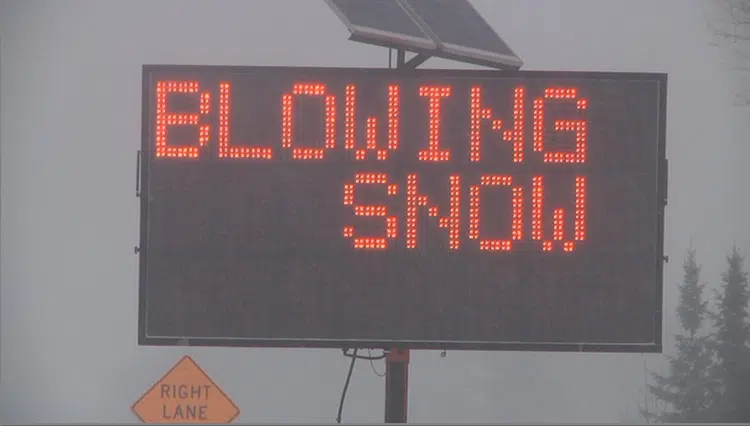 Be careful if you have to be on the road today….
The weather wasnt bad early this morning—-but its definitely gotten worse.
Environment Canada has a number of  "blowing snow advisories"  for a chunk of Alberta.
Its already windy—-but you can expect gusts to hit 70-km an hour—–and visibility is bad.