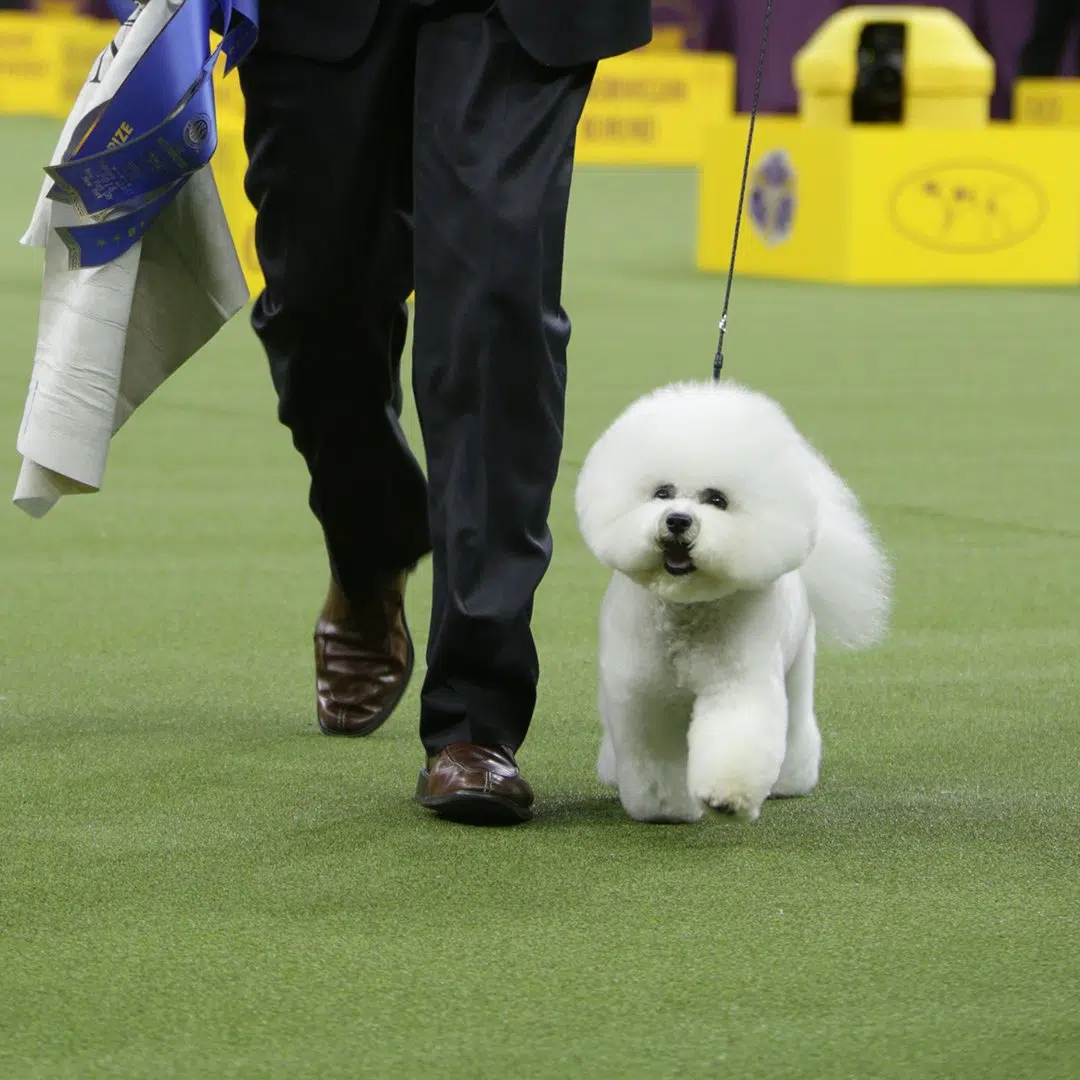 It was a "froo froo" dog that won "Best in Show" at the Westminster Dog Show last night.
Flynn the Bichon Frise was the winner—-out of dozens of other dogs.
If he had a normal haircut—he'd be cute as a bug—–but he basically looks like a Q-tip with legs and a tail.