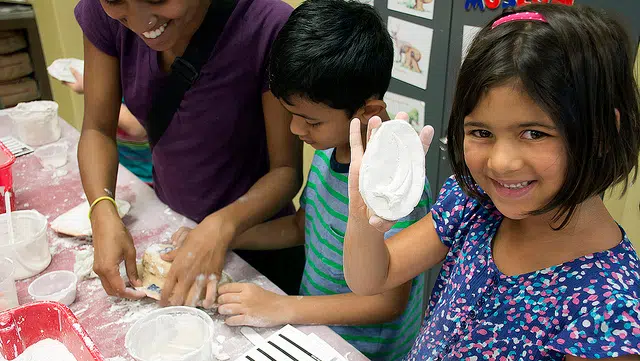 It wont be long before Family Day is upon us—-and there's a lot of fun things to do.
For example—you can do some "fossil casting"  at the Royal Tyrrell Museum in Drumheller.
And many provincial sites are offering free admission–including the Oil Sands Discovery Centre in Fort McMurray,  Rutherford House in Edmonton, the Reynolds Alberta Museum in Wetaskiwin–and the Leg grounds in Edmonton
Family Day—is February 19th.
Last year, more than 11,000 people celebrated Family Day at provincial heritage facilities where there truly is something for everyone. Join in the variety of free activities and events taking place across the province. A sampling of events is listed below. For a full list, or to find an event near you, click here.    (photo credit–GOA)