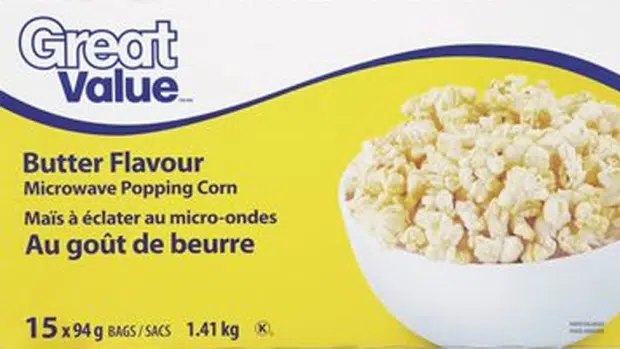 Walmart Canada has recalled certain batches of Great Value popcorn—–for a number of unwelcome reasons.
The Canadian Food Inspection Agency says some lots might be contaminated with insect parts…..
And they say it could lead to bacterial infection and illness—-not to mention possible choking and oral injuries…
These would have been sold in 1-kilogram containers—-with "best before" dates of December 28th, 2017.
Toss them out—-or if you still have the receipt—-take it back to the store you got it from.