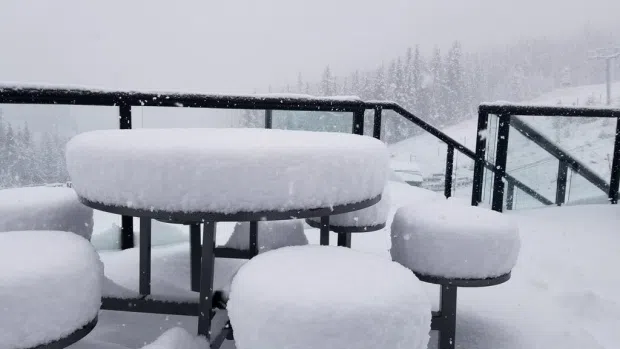 North America's groundhogs have a mixed bag of messages as far as whats left of winter …
But the ultimate groundhog–that being Drew Lerner with World Weather Inc—-told the crowd at Farmtech this week—-that it looks like Alberta's in for a cool and wet start to spring…
However—-then he says it'll be warmer and drier in both May and June.
When it comes to the summer—-he says the area between Medicine Hat and Brandon, Manitoba—could be in for quite a few violent storms….
 Back to what's happening today—snow—and plenty of it.
Environment Canada says about 5cm for the capital region—-but in the northwest, west and mountain regions—-up to 30cm….
If you've got plans to be on the road and possibly head towards the mountains—be careful.
Parks Canada says the avalanche risk is "very dangerous" at the moment—-especially in the back country.
This applies to Jasper, Banff, Yoho and Kootenay.