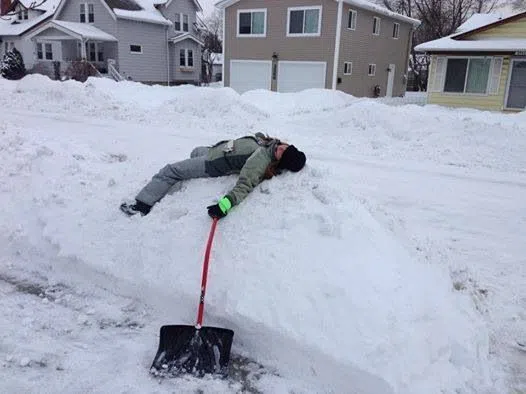 Dig out the A5-35—because its going to be another weekend of shovelling snow.
Environment Canada is talking about 30cm of the stuff in the Manning and High Prairie regions—-south to Jasper and Rimbey—–and it doesnt plan to move ouf the province—until sometime tomorrow….
Not quite as much in the capital region—–but it'll be enough to be a pain.