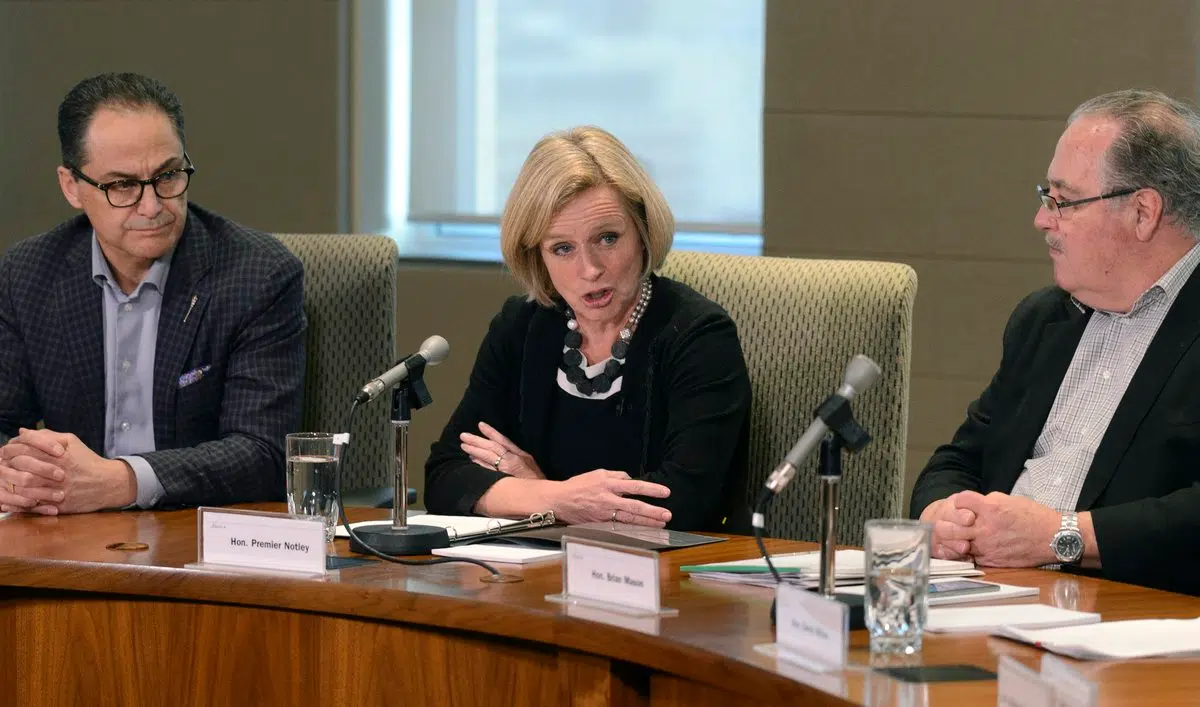 Alberta and BC—–are "this close" to getting into a trade war.
Earlier this week—-the BC government seriously infuriated Premier Rachel Notley—when it said it was going to freeze the amount of bitumen heading from Alberta to the west coast.
It doesnt have that right.
Yesterday—-Notley countered that—by talking about possibly slamming the door on talks  to buy electricity from BC.
We're getting word she wants the Prime Minister to get involved.
And wouldnt you know it—-he's in Edmonton today.
We havent heard if Justin Trudeau is planning to meet with the Premier or not—-but he IS going to be meeting with people at the Millwoods Seniors Association today.
This evening—he's got a townhall planned at MacEwan University—and then late tonight—he's heading to the Hotel Mac—for a Liberal Party donor reception.