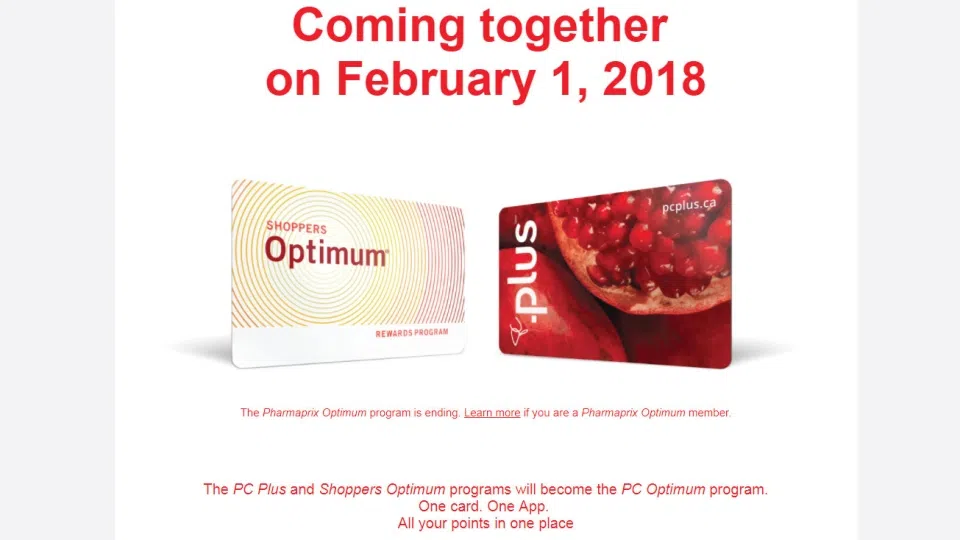 The new PC-Optimum program kicks in today.
Its replacing the Shoppers Optimum and PC-Plus programs.
If you have one of the old cards—-you're asked to visit the new PC-Optimum website so you can set up your PC-ID.
If you hate technology—you can always do it at the stores–since you need to pick up a new card anyway.
Marketing expert Brynn Winegard told CTV its good news for consumers:
"Right now you will get face value for all of your points.  And you'll be able to spend it to a maximum of 500 dollars.  And this really does allow you to build up points faster–and spend them in more places."