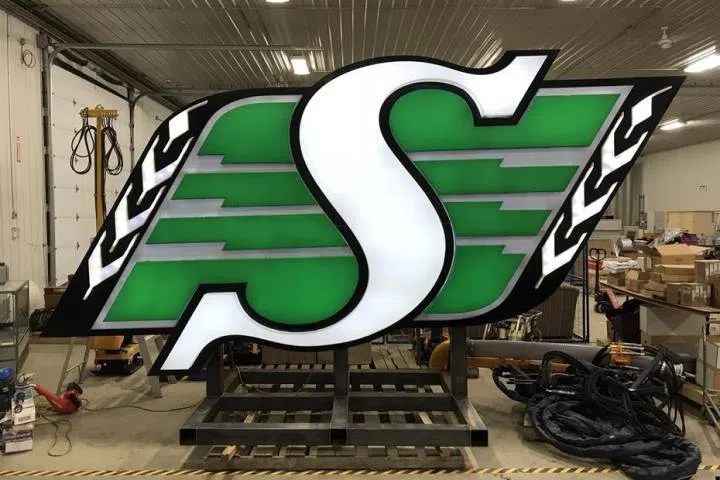 If you're a Riders fan—-this might be for you.
Their former sign was taken off the old Mosaic Stadium in Regina when the place was knocked down—-but NOW—its for sale.
If you head to the McDougall Auctions website—you'll see it there..and officials are hoping to get  25-thousand dollars for it.
Current high bid is 10-grand.
One guy says he wants it for his "man cave."