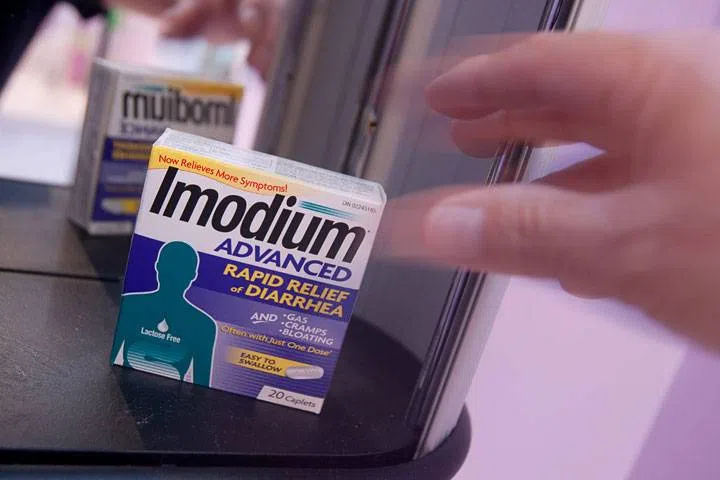 Health regulators in the U-S are asking the companies behind some diarrhea drugs—to make them harder to abuse.
Apparently over-the-couter meds like Imodium—actually contain small amounts of opiods.
And lately in the States—there's been a spike in overdoses.
The FDA is asking that the meds only be sold in eight-tablet packages.
It wouldnt be the first time people abused over-the-counter medication.
Decongestants like Sudafed contain pseudoephedrine—-which can be turned into meth.
As a result—-most are now kept behind the counter.  (photo credit-CP)