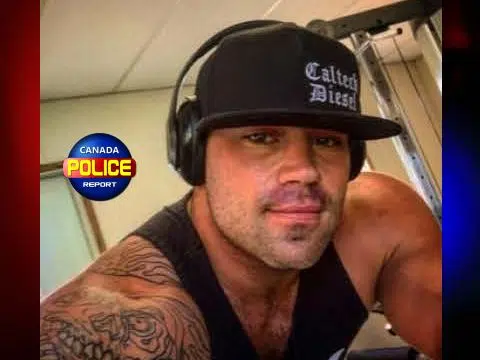 Three people have been arrested and RCMP are looking for a fourth—following an alleged kidnapping in Didsbury last week.
Mounties say a man was told to come up with some money—-or he'd be hurt.
 He was eventually found west of Olds—-which is where police also arrested three suspects.
 Those three men are from Olds.
 Now RCMP are looking for 32 year old Mitchell Engler—-and hope the public can help track him down.
He's considered "armed and dangerous."  (photo credit–RCMP)