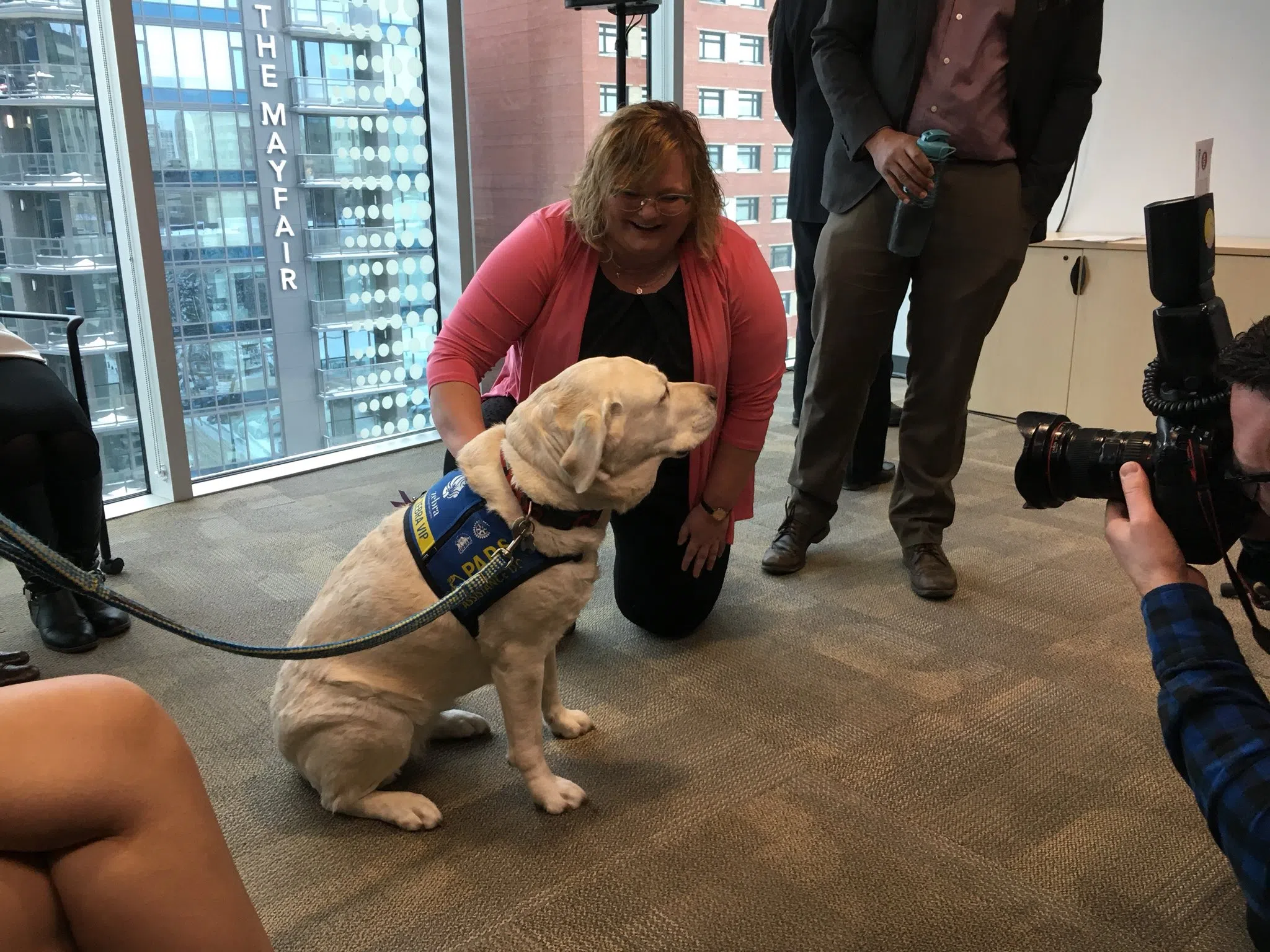 The province has announced a 1.2-million dollar grant—to support the mental health of children who've experienced sexual or physical abuse.
The Zebra Centre will be using the money for counselling—so the children dont have to tell their stories so often.
The money will help bring workers into the Zebra Centre—so the kids can get help in one place.
Pictured:  Health Minister Sarah Hoffman with Zebra Centre therapy dog Wren.
  (photo credit–Postmedia/Edm Journal)