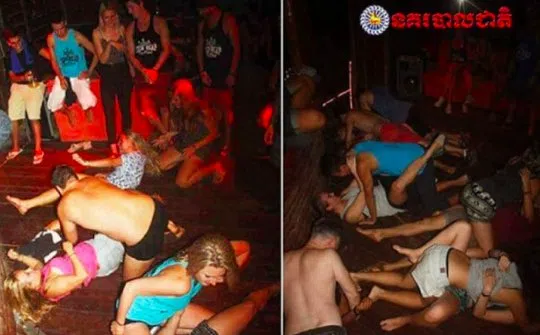 Ten people who've been charged with "dancing pornographically"  at a party in Cambodia—could be looking at a year behind bars.
Cambodian National Police say they found the suspects at a party near the Angkor Wat temple.
They were in a villa at the time–as part of a pub crawl—and pictures show a group of men and women rolling around on the floor—-while wearing clothes.
A 20-year old Drayton Valley woman is among the suspects.