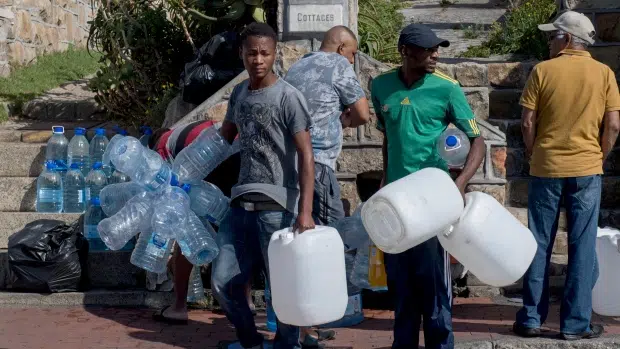 How frightening is this?
Cape Town, South Africa is expected to run out of water by April 12th—so right now—-water use  has been cut down to 50-litres per person …
By April—it will be down to 25-litres.
Residents have been told to take showers that are shorter than 90-seconds–and to make sure they use a bucket to catch the run off so they can flush their toilets.
Just to give you some comparison—-the average Canadian—uses about 251-litres of water each day.  (photo credit–Associated Press)