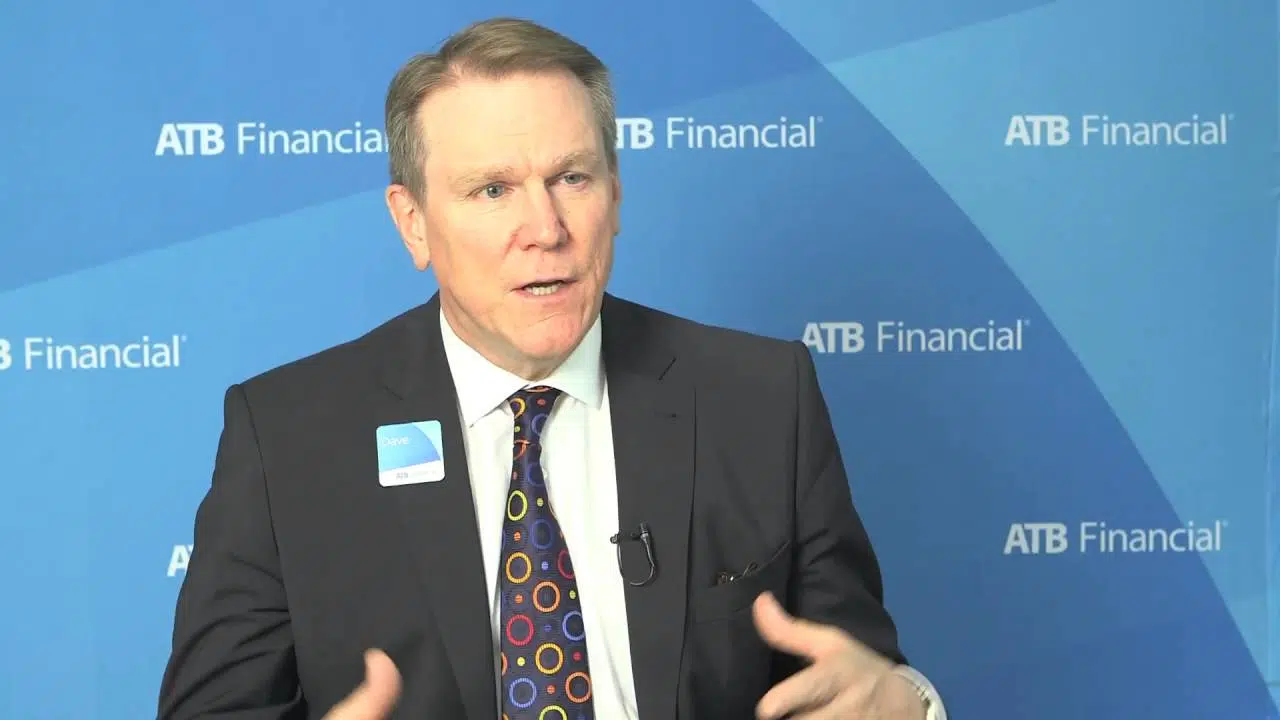 The president and CEO of ATB-Financial—has decided to retire.
Dave Mowat's last day after 11-years as President—-will be June 30th of this year.
He says he loves the company—and that its in capable hands.
A search will get underway for his replacement– in May.
He IS planning to stay active in business–and a number of community causes.