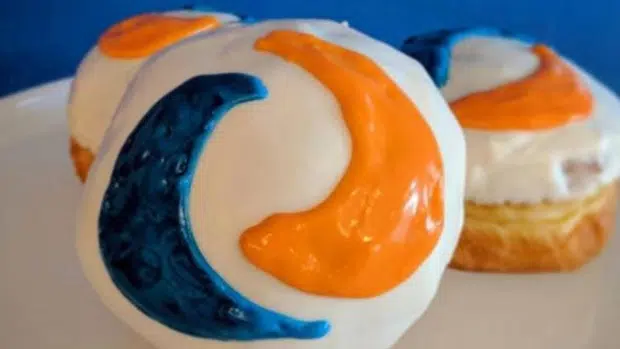 When people do something stupid—-someone is ALWAYS going to find a way to make money off it.
Talking about that  "Tide Pod Challenge"—where people are actually chomping down on the pods—and then uploading video on youtube….
As we know—-it can kill you.
But now—doughnut shops in North Carolina and Kansas—have actually made pastries that look like the pods.
In the meantime–a pizza joint in New York has come out with "Pied Pods"—-rolls stuffed with cheese and pepperoni—and topped with cheese thats dyed to look like the "Tide" ones.