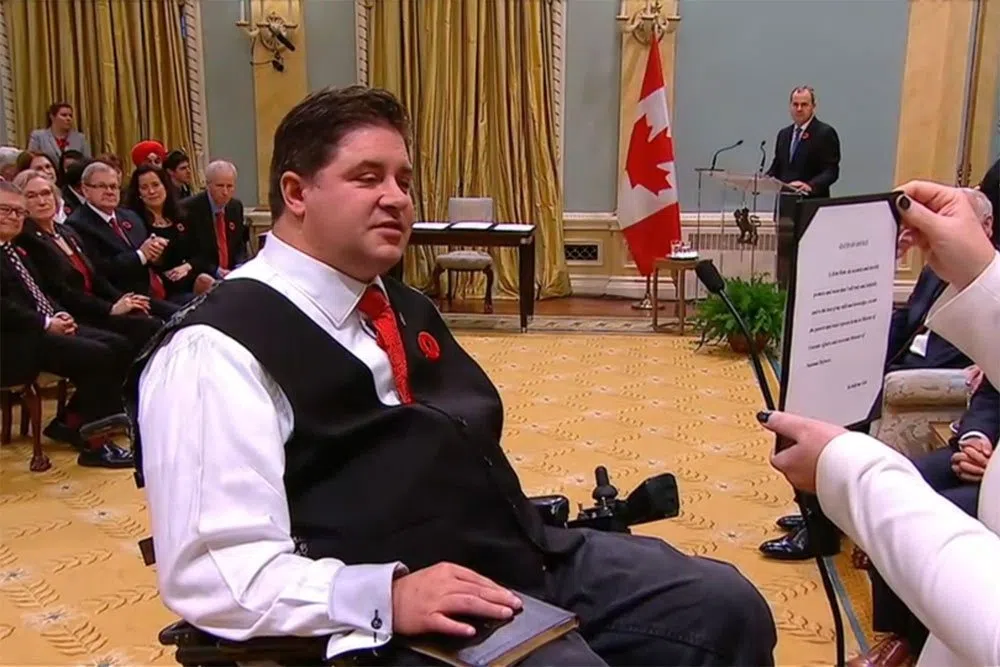 (UPDATE)  Kent Hehr has resigned his cabinet post, pending an investigation.
The federal minister for sports and people with disabilities–has been accused of making sexually suggestive comments to female political staffers—-during his time in the Leg.
Alberta public servant Kristin Raworth  had posted a Tweet last night.
Kent Hehr was supposed to hold a news conference this morning—but he's since cancelled it.
The Prime Minister has already said he would be speaking with Hehr about the allegations.
Justin Trudeau was asked during a news conference in Switzerland– about allegations that women felt scared to get in the same elevator with Hehr at the Leg.
There will be more to come on this developing story.