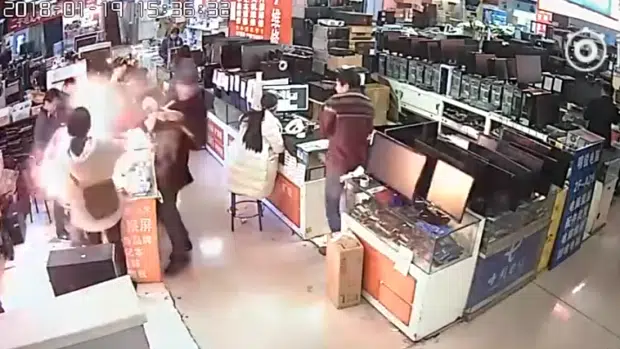 A video of a man who bit into a phone battery in China has gone viral—-because the battery blew up in the guy's face.
He and his girlfriend were in a store when he picked up the battery and chomped down on it.
The woman in this case says he just has a habit of putting things in his mouth and nibbling on them—-thats it.
He wasnt hurt—because the fireball moved away from him—–and she wound up losing some of her bangs.