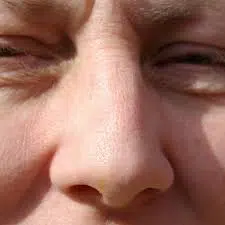 A new study says when you're thinking too much—-your nose gets cold.
Researchers used thermal imaging cameras on the faces of 14 people while they did various mental tasks.
Those who were having some trouble—-saw their nose temps drop by at least 1-degree.
Experts say its because your brain diverts blood from somewhere else in your body—-to keep its neurons firing….
And just like being in the cold—-extremities take the first hit.