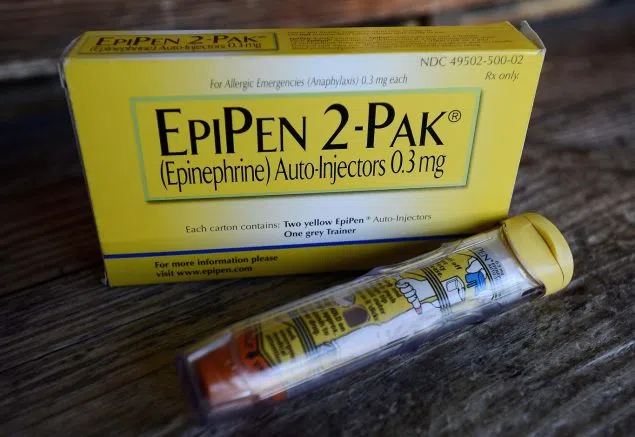 Seems there's a shortage of some EpiPens.
Pfizer Canada says a disruption in manufacturing—has led to a shortage of the .3-milligram EpiPen.
The one for young kids—is NOT affected.
The company says the matter SHOULD be resolved—by March 2nd.
In the meantime—they're working with distributors to avoid a longterm problem—-but there wont be anything available for up to 4 weeks.