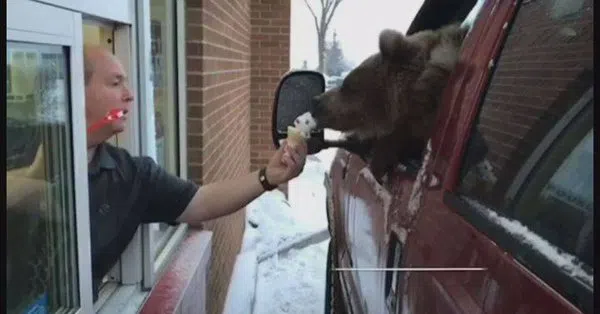 Some controversy in Innisfail—after a Kodiak bear was taken through a Dairy Queen drive-thru and fed some ice cream.
The one year old bear—whose name is Berkley—was leaning out the driver's side window of a truck to get her treat.
Bear experts say it was irresponsible—but Berkley's trainer says the animal was on a chain–and no one else was around at the time.