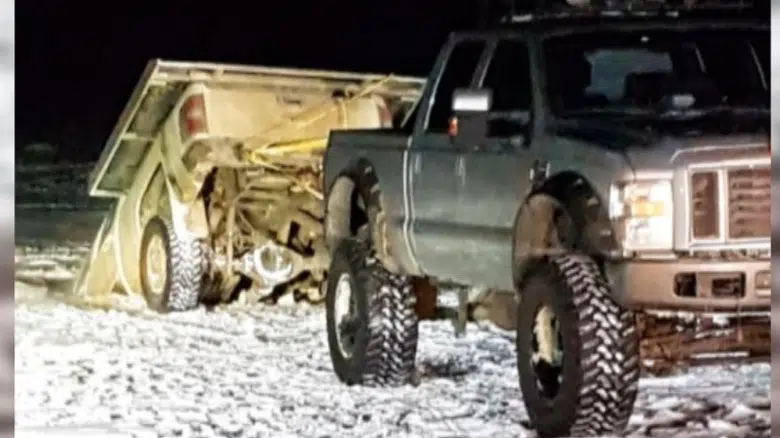 Here's something to think about—especially given the rollercoaster of temps we've seen so far this year…
A pickup truck went through the ice on a river in Fort McMurray on the weekend.
Three people in the vehicle at the time—but they made it to shore.
As for the truck—it sank and had to be hauled out.
RCMP say you CANT use rivers as roads—because the currents dont allow the water to fully freeze.  (photo credit–Amanda Loveless)