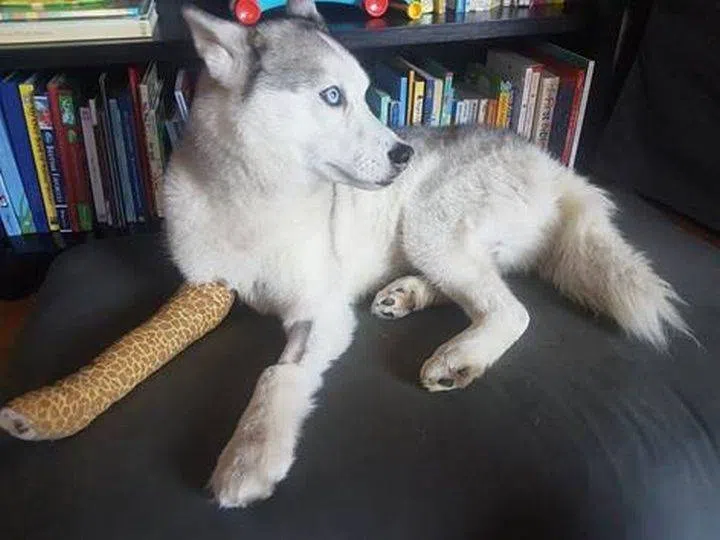 A hunter who shot a dog he thought was a wolf—has only offered to pay a small portion of the dog's vet bills.
The shooting happened last Saturday afternoon—near the community of Entrance—as the husky was hiking off-leash with her owner and a friend.
32-year old Bethany Dyck says Meka and another dog were just ahead of them when she was shot.
The vet says Meka's treatment is going to run between 65 and 75-hundred dollars—but the guy who shot her—has only offered 1-thousand.
Dyck says she expects hunters to be educated about the game they go after—and says this man –was not.
So a "gofundme" account has been set up to help…
RCMP are still investigating.
Entrance is about 300km west of Edmonton.