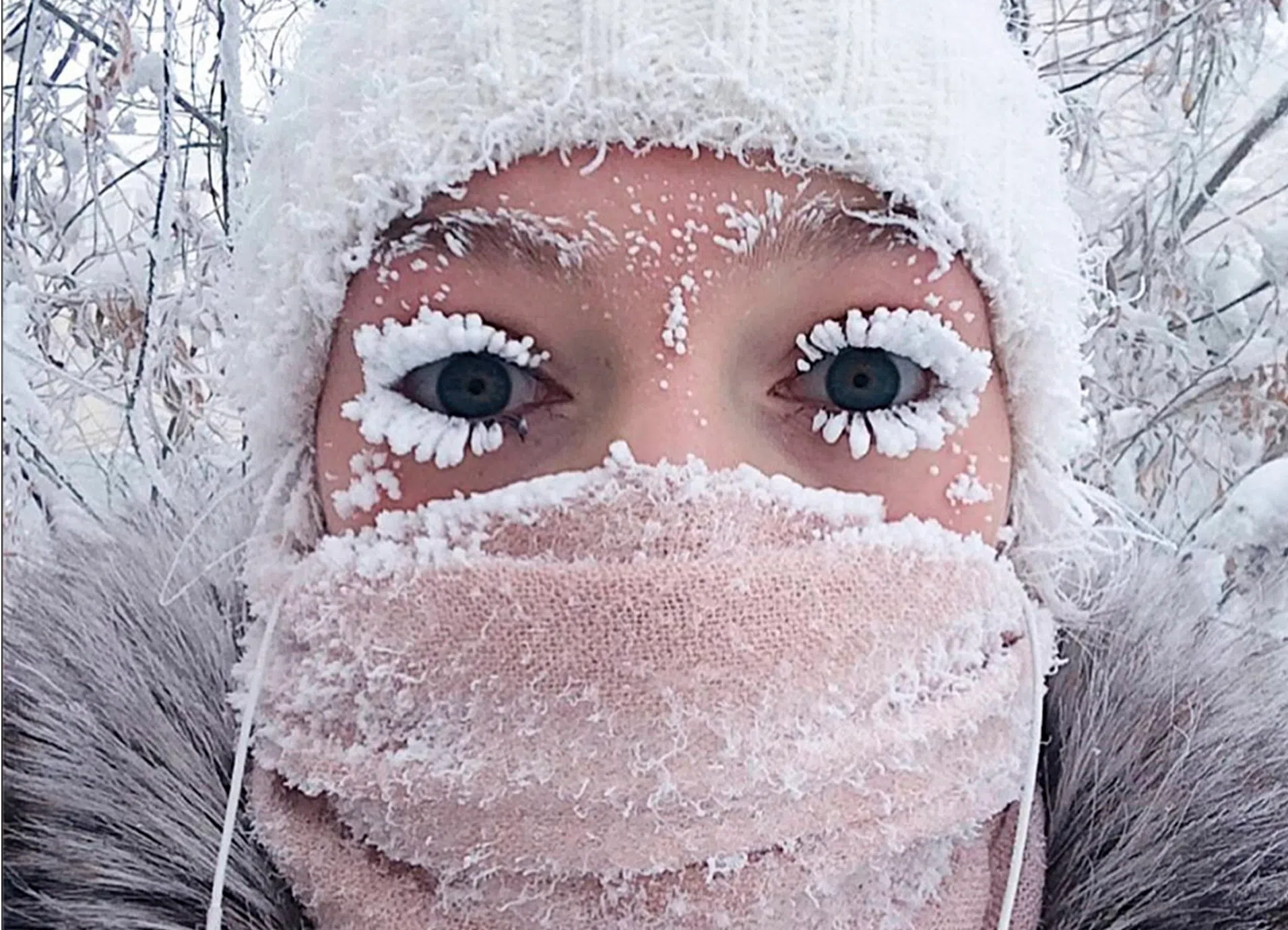 Remember how cold it recently was in the province?
Windchills that made it feel like minus 40 or worse….
But it doesnt compare with some areas of  remote Russia—where it was minus 67 yesterday.
Something like 1-million people live in the area–about 53-hundred kilometres east of Moscow.
But thats not the worst its ever been.
Back in 2013—it dropped to minus 71.