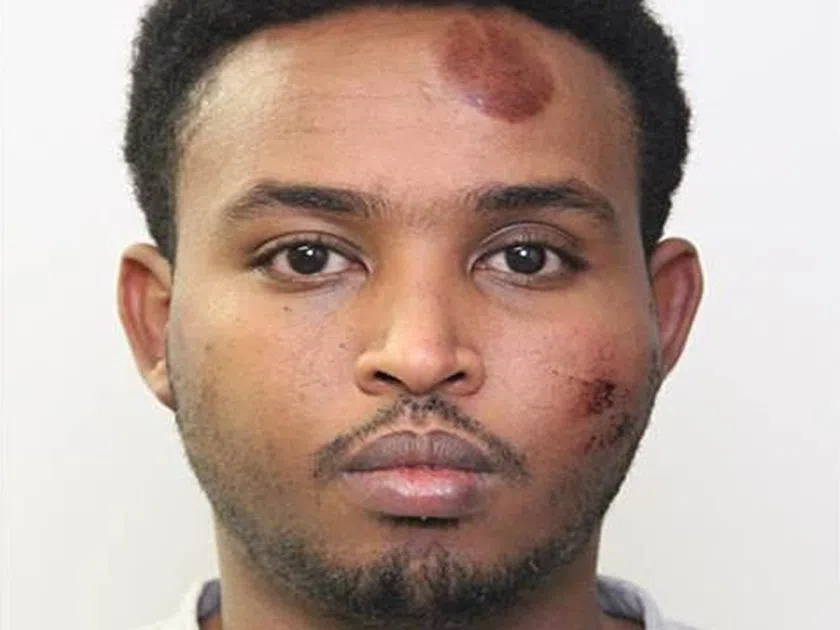 The man accused of attacking a police officer and running down pedestrians along Jasper Avenue—-has been found  "fit to stand trial."
30-year old Abdulahi Hasan Sharif has been undergoing assessments at Alberta Hospital.
But more time will be needed to determine if he's "not criminally responsible."
They will determine if he understood what he was doing at the time–and if he was able to control himself.
At the moment—he's looking at five counts of attempted murder.