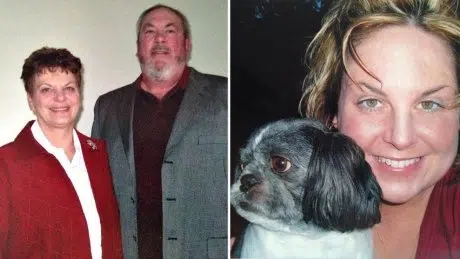 The verdict is expected today in that Castor murder trial.
Jason Klaus and Joshua Frank—are each facing three counts of first degreee murder—in the shooting deaths of Klaus' parents and sister back in 2013.
Frank has also been charged with animal cruelty—-as the family dog was killed.
During the trial—-they blamed each other for the murders.
There was no jury in this trial—just the judge….