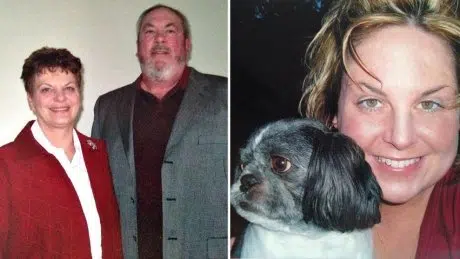 The judge presiding over the Jason Klaus–Joshua Frank murder trial says the Crown has proven beyond a reasonable doubt—that Frank shot and killed the family —and that Klaus was involved.
Both have been found guilty of three counts of first degree murder.
Klaus' parents and sister were gunned down before their Castor-area home was set on fire in 2013.
Klaus showed no reaction in the courtroom.
There was some talk about sentencing possibly happening this afternoon—-but lawyers say they're not ready.
It remains to be seen if the two killers are going to serve three life sentences consecutively—-or concurrently.