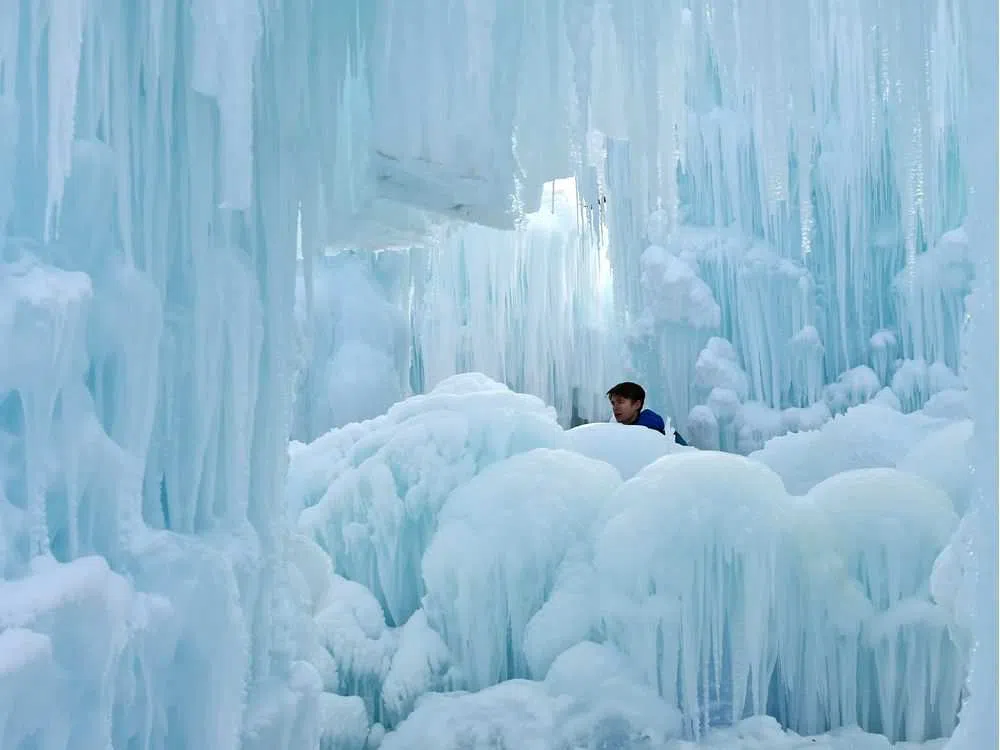 If you're looking for something to do this weekend—why not check out the Ice Castle in Hawrelak Park?
It opens today—-following some issues with the warm temps we hand BEFORE Christmas.
Christian Denis is part of the crew thats been building the castle–and told the Edmonton Journal –its made of more than 11-thousand metric tonnes of ice—with some parts 12 metres high:
"One thing we're bringing back is the fireplace–but its completely built out of ice.  We have new kinds of lighting that will be included, we've added more unique type slides, tube slides.   We also have these dome type rooms that people can crawl through.   Its more intimate this year."
As long as the weather co-operates—the castle is supposed to stay open til March.
Make sure you buy your tickets online before you get there–at
www.icecastles.com
.   (photo credit–Postmedia)