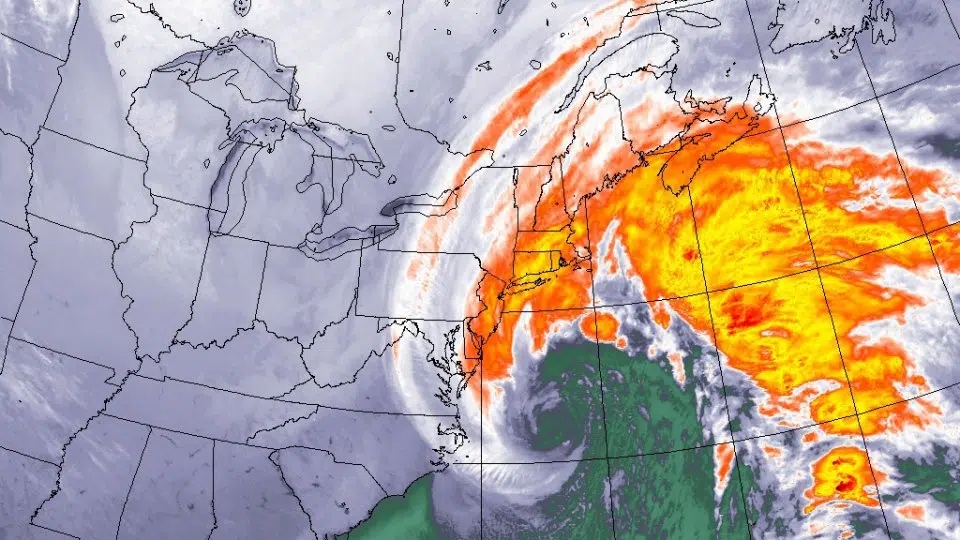 Atlantic Canada is getting ready for a hit from that big storm thats pounding towards the eastern seaboard….
Nova Scotia Power is going to have more than 1-thousand employees ready to fix whatever Mother Nature plans to rip down—–since winds could hit 170-km an hour.
Thats on top of  heavy rain and snow.
In the U-S—-thousands of flights have already been cancelled…
The big storm may have caused some big problems when it comes to Florida's citrus crop.
Thats because parts of that state–have seen their first snow in 30-years….
If the storm does hurt the oranges—it would be another hit following all those hurricanes in the fall.