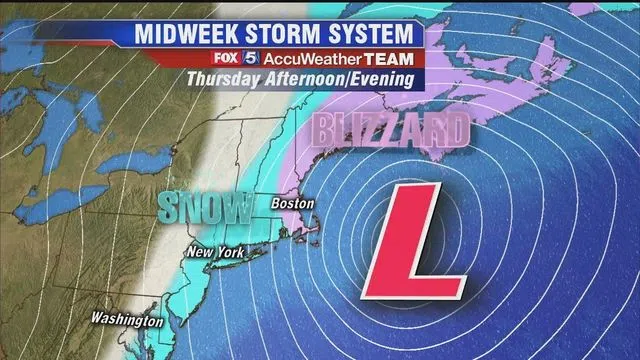 The Christmas to New Year's break was a brutal one because of the cold snap we just went through—–but its nothing compared with what's about to slam into the U-S east coast.
Forecasters say a "monster storm"—packed with ice and snow–is going to affect the entire region between Maine and north Florida—-with New England getting the worst of it.
The National Weather Service says people had better get ready for it—because its going to cause flooding, its going to knock down trees—and kill the power for thousands.
They're describing it as a "bomb cyclone"—because the pessure inside the storm—is going to drop extremely fast.
When that happens—-it gets a lot stronger…
And it all begins—sometime on Friday.